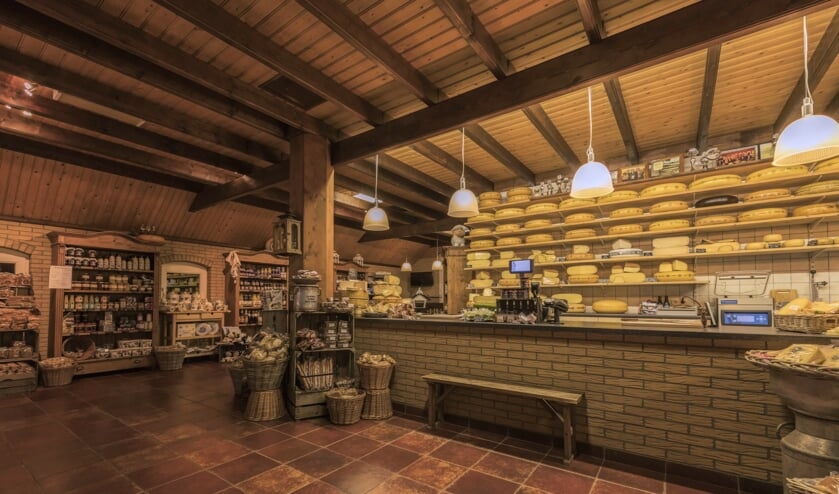 Everybody knows them, everybody loves them. Those cute little shops at farms or on markets that only sell the best, local products, straight from the land, where the smell of cheese and fresh fruit is still in the air. Though now cherished by both farmers and customers alike, this little piece of artisan entrepreneurship was not born from luxury.
More and more farmers are seeking secondary sources of income to complement the gains from farming activities, data from the Central Bureau for Statistics reveals (CBS). Last year, 42 percent of farmers had an additional source of income, a 60 percent increase in four years. Most farmers branch out into adjacent agrarian activities like landscape management, or the home sale of own products, but other farmers try their luck in area's as diverse as tourism and education.
"We started selling our products because EU-regulations limited our output, yeah you could say that it was out of necessity", says Jenny Vogel from cheese farm De Gelder in Tijnje, Friesland. "You always have to be creative, and nowadays even more so, because supermarket prices stay the same, but our costs go up. Our 300 cows are not enough anymore, so we have developed our own products to cut out wholesalers."
"When we started years ago, it was mainly just lucrative, to make some extra pocket money", says Jan Gieben, one of the first farmers to take his chances with the typically Dutch phenomenon of farm camping, with Minicamping Gieben in Wilbertoord, Noord Brabant.
Nowadays, Gieben also sees some educational benefits to the situation: "We do it for the image as well, we want to teach people about life on the farm, but also show them where our dissatisfaction comes from, and why we take to the streets and go to The Hague."
Vogel agrees that the shop on the side opens up opportunities as well: "When we first started, it was also a way for my parents to give all four children the chance to join the family business and it adds a social aspect as well." She adds: "In the end, it makes us stronger as a company"
Nevertheless, the farm remains the core-business say both Gieben and Vogel. Gieben: "The camping is nice, but I'm a farmer in the first place".
Financial necessity or not, regular customer Rita van Schenken at farm shop the Elsbroekerweide in Hillegom, is glad that her local shop exists: "I always get my cheese here, my husband doesn't want anything else anymore."
Local agriculture government officials were contacted, but were not willing or able to respond on short notice.